Call for participants for a workshop
June 1st-2nd, 2017
Linköping University, Sweden
Keynote speakers:
Catriona Sandilands (York University) and Michael Marder (University of the Basque Country)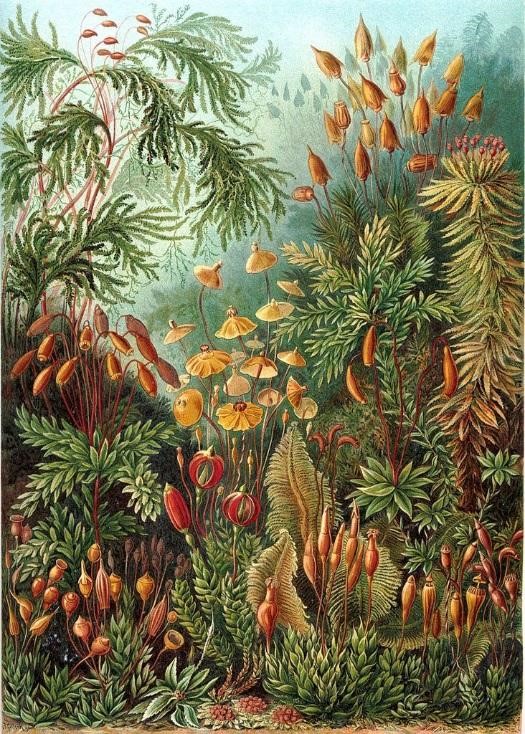 "Plantarium: Re-Imagining Green Futurities" addresses the question of plant-human relationships in the context of pressing environmental issues. We invite participants to foster new ways of thinking (with) plants as a way of re-positioning the human as part of the surrounding natural-cultural environment, creating tools to seek out alternative green futures.
Plants are potent metaphors for human relationship to the land, mobility, and fertility. They determine in concrete, empirical ways human livelihoods, diets, health, landscape, urban design, economies, histories of belonging, domination, and conquest. "Plantarium" is situated at the interface of art, science, and philosophy. Budding fields of research—like queer ecologies, plant-human ethnographies, environmental humanities, human geography, and political ecology, among others—point to the intensive traffic in meanings and matter between plants, places, and humans. Simultaneously, there are multiple practices emerging from urban activism, grassroots community building, indigenous knowledges, and artistic experimentations that explore and redefine intimate human-plant relations and dependencies. Through crossing the taxonomic boundaries and normative classifications, this botanical thought troubles classical discrete notions of identity, subjectivity, life, environment, nature, and culture, and sprouts into territories of politically valent social struggles for queer, minority, and indigenous rights.
We invite activists, artists, workers, independent researchers, and academics from all levels of their careers who are interested in rethinking the generative potentialities of the botanical. Please send a 250-words abstract or a concept note with a topic, your main ideas, and format (artistic/academic/other) of your input, as well as a 150-words biography. We especially welcome contributions from indigenous, people of colour, trans and/or non-binary people, and perspectives from post-Soviet contexts and the Global South.
Deadline for Proposals is April 10, 2017. Please send your inquiries and abstracts to: plantarium2017@gmail.com
Notifications will follow by May 2, 2017. The participation in the event is free of charge. Travel and accommodation expenses are to be covered by participants or, if applicable, by their respective home institutions.
"Plantarium" will include two keynote lectures, by Catriona Sandilands (York University) and Michael Marder (University of the Basque Country), a curated film screening followed by a discussion with Wibke Straube (Karlstad University), a herb-walk, and a nursery-garden workshop as a platform for ideas exchange, fostering cross-sectional collaborations and new projects inspired by plant-thinking. The event is funded by "The Seed Box. A Mistra-Formas Environmental Humanities Collaboratory" and supported by GEXcel International Collegium for Advanced Transdisciplinary Gender Studies.
Further details here
CFP PDF here
Organizers: Olga Cielemęcka (Linköping University) and Marianna Szczygielska (Central European University).