Extracts from the COST Action IS1307: Memorandum of Understanding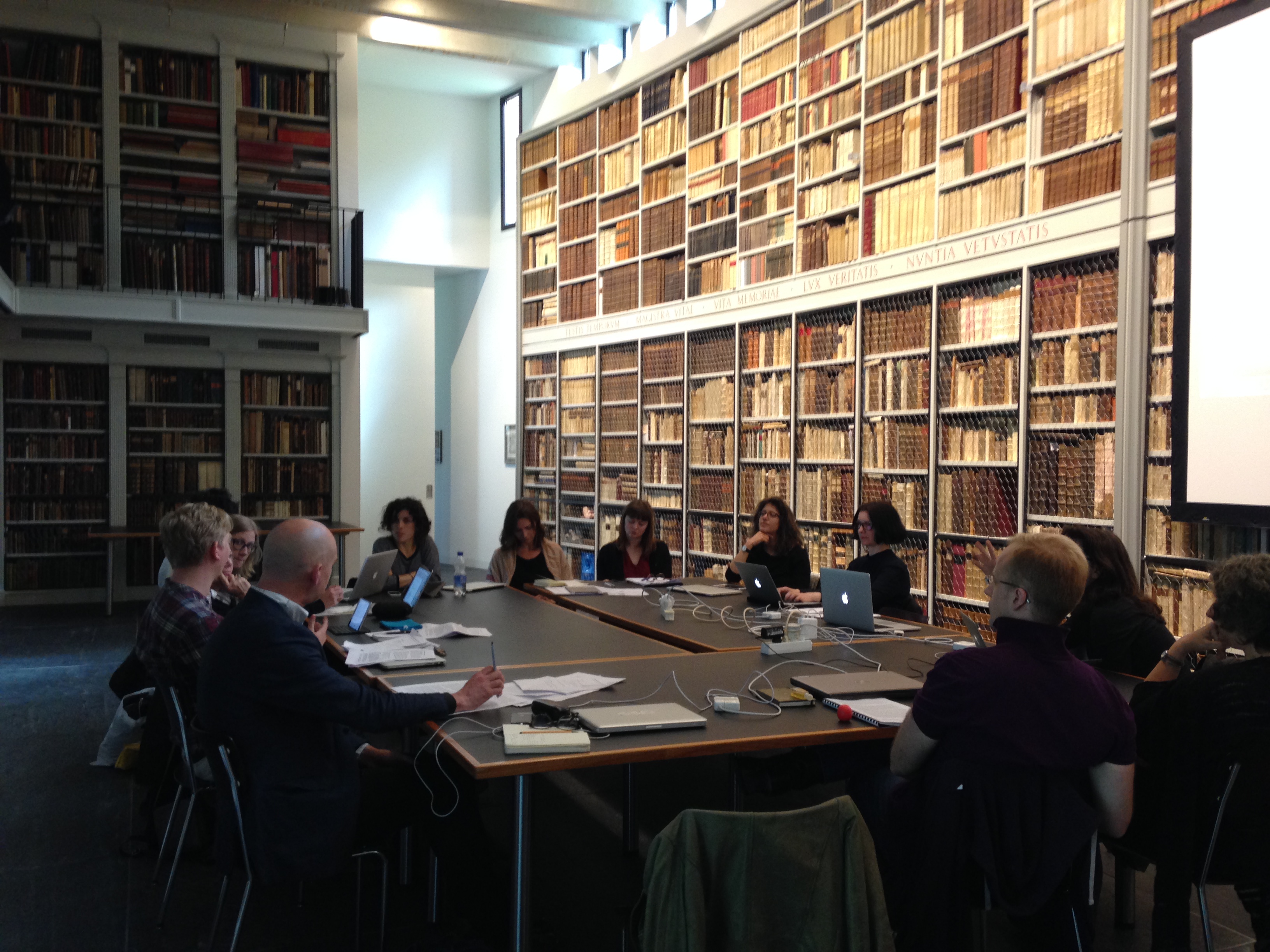 Objectives
WG1 'Genealogies of New Materialism' examines and intervenes in canonization processes by compiling a web-based bibliography, coordinating the OST 068/13 8 EN themes of the Open Access (OA) peer-reviewed special journal issues and the themes/sections of an edited collection of essays on European new materialisms and coordinating all other publications coming out of the WGs and other events of this Action.
How networking within the Action will yield the objectives?
WG1 oversees the new materialist work as it has been and will come out, within the Action as well as outside, within Europe as well as outside, and stores it on the website in the interactive database. In addition, the genealogical work of WG1 – the concrete making of the database, and the theoretical interventions in canonizations – feeds back into the other WGs, as the database makes visible where gaps in our knowledge are, hence, where the WGs may decide to work on, and how (in the light of canonization processes). The themes of the OA special journal issues, and of the over-all edited collection are agreed upon in a bottom-up manner, within and across the WGs and following an in-depth consultation of the database. Nevertheless, WG1 has a coordinating role. Individual members of the network will submit database entries throughout the Action period so as to make sure that the database is up-to-date when networking meetings are prepared/held. The website (here) also contain a new materialist almanac with a glossary of terms.
Scientific work plan methods and means
WG1 builds an interactive database (web-based bibliography) and fills this database with (hyperlinks to) scholarly texts, links to blogs, course syllabi and case-study materials. It makes a European new materialist glossary. WG1 will publish one OA special journal issue on a specific topic that crosses the academic (theory) – non-academic (case study) divide and contributes to the edited collection which is broadly framed so as to provide preliminary answers to the broad research questions of the Action. Its theme is the genealogy of European new materialism, but it stretches beyond the strictly European in order to make a useful database that covers the young and growing trend of new or neo-materialism, and to address the theme of the (inter)national indexing of thought.
WG1 Chairs:
Sam Skinner
Prof Aud Sissel Hoel
WG1 Members
Dr Vera Bühlmann
Prof Nico Carpentier
Dr Jelena Djuric
Dr Rick Dolphijn
David Gauthier
Evelien Geerts
Dr Dorota Golanska
Prof Cathrine Hasse
Dr Malou Juelskjær
Anne Katrine Kamstrup
Dr Marc Kosciejew
Stanimir Panayotov
Michele Rapoport
Jan Overwijk
Ms Sofie Ørsted Sauzet
Dr Iris Van Der Tuin